Chapter News
We're looking for photos of drilling and blasting jobs in New England to add to the web page! If you have a photo you would like to share please email it to
nesee@nesee.org
along with a brief description about the photo. Please make sure you have permission from your employer and/or client if needed. Check us out on Facebook, you can also message any photos to us on there. If your not already a member please consider joining and supporting the NESEE.
_______________________________________________________________________________________________________________________
Industry News
Section 7 of Chapter 149 of the Acts of 2014 (An Act Relative to Natural Gas Leaks) contains the following provisions:
"SECTION 7. Notwithstanding any general or special law to the contrary, explosive material, as defined in 527 CMR 13.03, shall not be used to fire a blast in any blasting operation at a site primarily used as a source of mined products from the earth if such site is within 500 feet of a natural gas pipeline or metering and regulation station without written approval by the department of public utilities."
If you have any questions regarding the these requirements, you may contact the Department of Public Utilities.
| | | |
| --- | --- | --- |
| Pipeline Engineering and Safety | | |
In Memoriam
It is with a heavy heart that we acknowledge the passing of Dave Thomas. Dave was a big part of our community and a long time active member of the NESEE. We offer our sincere condolences to the Thomas family.
Gratefully Submitted
NESEE Board of Directors
David M. Thomas
August 4, 1949

–

August 5, 2019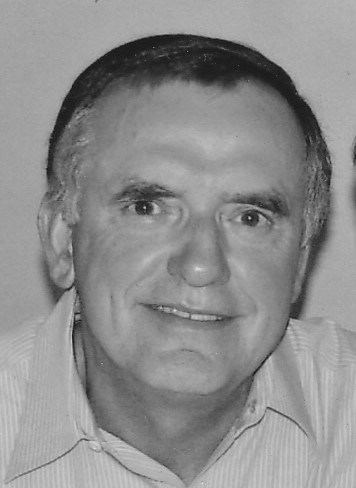 David Michael Thomas, 70, of Spofford, passed away on August 5, 2019 with family by his side, following a courageous battle with cancer.
He was born on August 4, 1949 in Plattsburg, NY, son of Carl and Betty Thomas.
Dave and his family relocated to Keene in 1957, where he attended Keene High School and graduated with the Class of 1967. He went on to study at New Hampshire Technical Institute and graduated in 1969. Following his education, he enlisted with the United States Army and served from 1972 to 74. In 1973 he married Linda Harlow whom he built a wonderful life with for 47 years. Settled back home, he began working for the family business, Carl B. Thomas Construction company, which he went on to run successfully with his sister Lynn.
As an active member of the community, Dave served as a Spofford Fire Commissioner since 1998. He was a dedicated member of the Society of Explosive Engineers and held the title of President from 1995 to 1997.
Dave was a special, talented, generous man with a wonderful sense of humor. He had a brilliant mind and was a true jack-of-all-trades. Dave was a beloved grandfather who cherished his family deeply. He enjoyed spending winters in Florida, giving boat rides to his grandchildren, and traveling with family and friends. He was passionate about golf and the New England Patriots.
Dave will be dearly missed by his wife Linda; sons: Matthew and his wife Merav, Jason and his wife Sarah, and Jonathan and his wife Jennifer; six grandchildren: Delia, Maeva, Finley, Lior, Maxwell, and Netta; brother Chris and his wife Donna; sister Lynn and her fiancé Steve; as well as eight nieces, three nephews, and countless friends.
He was predeceased by his parents and brother, Jeffrey.
Family and friends are invited to call on Monday, August 12 from 4:00 to 7:00 pm at Fletcher Funeral Home, 33 Marlboro Street, Keene, NH. A funeral service will be held on Tuesday, August 13 at 10:00 am at the United Church of Christ, 23 Central Square, Keene, NH.
In lieu of flowers, family asks that memorial contributions be made in David M. Thomas' name to Joan's Pantry, P.O. Box 48, Spofford, NH 03462, or to the Bladder Cancer Advocacy Network (www.BCAN.org).